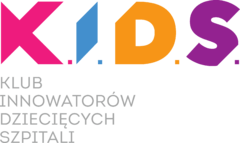 As part of our corporate social responsibility ethos, INMED has joined the K.I.D.S. Friends' Club in order to support children's hospitals in Poland. The first hospital that the Foundation supports in its refurbishment efforts, the Children's Memorial Health Institute, is one of Poland's largest hospitals, with an annual volume of 80,000 patients from all over Poland. For starts, the Institute's immunology department, which is being refurbished, will receive our MERYart bedhead units, decorated with fairy-tale characters. More projects to follow soon!
A quick rundown on K.I.D.S. Foundation:
K.I.D.S. Foundation (K.I.D.S. standing for the Children Hospital Innovators' Club) is Poland's first foundation that looks at hospitals from the perspective of children, parents, doctors and nurses as it supports them in their daily battle against disease.
K.I.D.S. Foundation is dedicated to creating innovative solutions that improve the work conditions of medical personnel, alleviate patients' stress, accelerate procedures and enhance the whole hospital experience.
It helps to turn pediatric hospitals into more friendly and modern spaces where everyone understands that patients' well-being is instrumental to accelerating the healing process.
K.I.D.S. Foundation is committed to creating hospitals of the future by:
drawing on the know-how and experience of large corporations and their experts, inspiring systemic change and helping each hospital to change;
involving start-ups and tech firms in developing and implementing innovations designed to increase the safety and comfort of treatment.
raising funds to revitalise and expand infrastructure to enhance comfort and meet modern standards.
For more information about the Foundation, head to www.kids.org.pl.