The new catalogue of favoured projects in Poland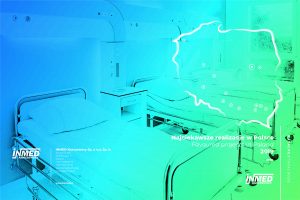 We are pleased to present our latest catalogue of favoured projects we carried out in recent years. We are glad that every second healthcare facility in Poland has been supplied with our products. Finally INMED's export sales in Europe, Asia and Africa have been growing fast. Currently, we are part of a number of major development projects in the Polish medical sector, such as the University Hospital in Kraków Prokocim, the Southern Hospital in Warsaw, the Wielkopolska Province Children's Health Center in Poznań and the MSW Hospital in Rzeszów, planned for completion in 2019‒2020. We work with major construction companies, such as Budimex, Erbud, PORR, Skanska, Vamed and Warbud.
We encourage you to familiarize yourself with our projects. Get the catalogue here!