The Business Gazelle 2017 Award
'Business Pulse' magazine published the 2017 'Business Gazelles' – the ranking of the fastest-growing small and medium-sized companies. Our company was awarded this title for the second time ( the first time in 2012). This award is particularly important to us as it is very prestigious and, at the same time, shows the dynamic growth of our company.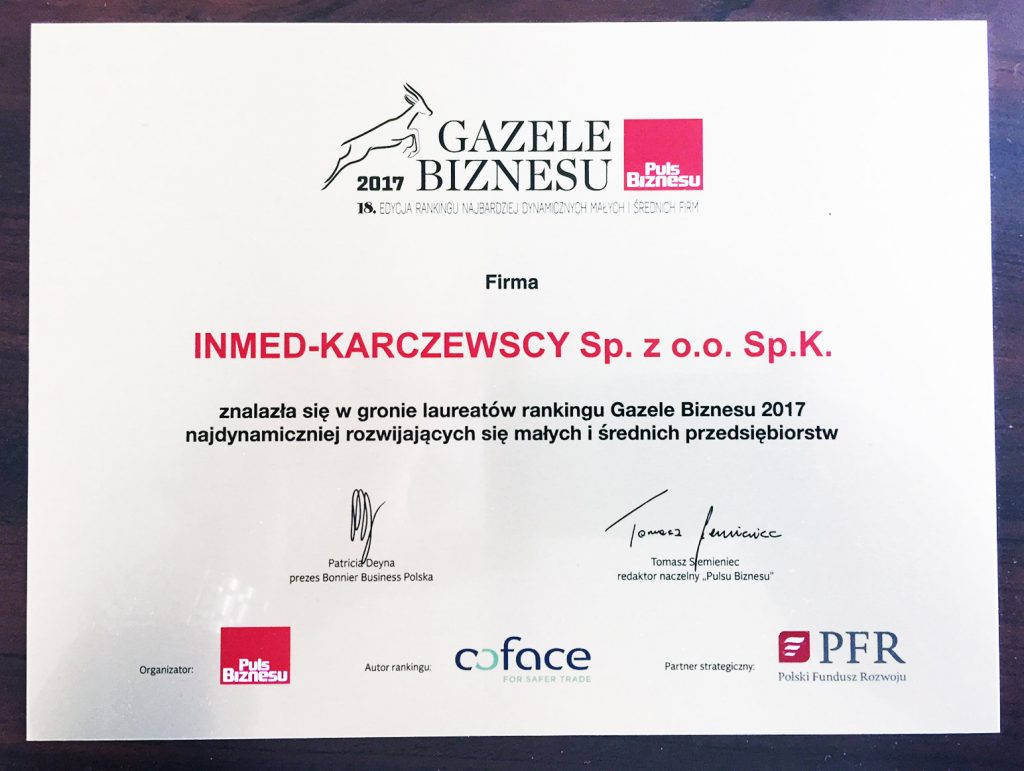 The ranking is prepared by Coface Poland, a credit information agency, which is responsible for he verification of the financial data of reported enterprises. The 'Business Gazelles' rankings are drawn up every year by the economic journals belonging to the Swedish Bonnier Press Group. not only in Poland, but also in Sweden, Denmark belonging to the Bonnier Press Group.
In addition to 'Business Pulse' magazine, a similar ranking of dynamically growing companies is also developed by its sister newspapers in Denmark, Sweden, Estonia, Russia, Croatia, Lithuania, Latvia and Slovenia. The selection criteria of the awarded companies reflect the characteristics of local economic conditions but the objective remains the same: to promote small and medium-sized enterprises.