Freestanding pillars VEGAcare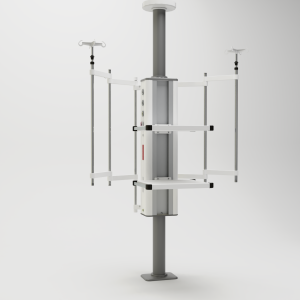 VEGAcare freestanding pillars are the perfect solution for ICUs, especially where there is no enough space for horizontal wall-mounted units and/or ceiling capacity does not allow ceiling installation. In this case in-floor mounting is available. VEGAcare comes in two versions, the first is made of one aluminium profile (the length depends on the room height), the second one comes in three parts: supporting tube from the ceiling, service head and bottom tube. The second version is offered mostly for export sales as enables shipping in three parts.
Anodizing or powder coating in any RAL enables individual room adaptation.