SALMED 2016 (POLAND)
On April 12-14, 2016 INMED celebrated a very successful exhibition at SALMED International Medical Exhibition held in Poznan, Poland. The exhibition was of special importance for INMED as at the same time we celebrated 20th anniversary of our Company.
An impressive approx. 300 m2 of two-level surface area was barely enough to showcase our newest products. The visitors had an opportunity to see the specially arranged hospital rooms where our MERY family bed head units were shown and in-built operating room where we presented LISSA family products as ceiling pendants (LISSAclassic, LISSAclassic-lift), surgical lights (LISSAled) and operating tables (LISSAot).
The details of our stand can be discovered on the following website: "Malownicza gra form stoiska INMED-Karczewscy na Salmed 2016".
As in 2014, we were honoured with the 'Acanthus Aureus' prize.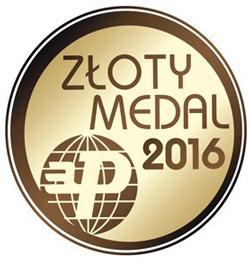 MERYcomfort bed head unit was also awarded a Gold Medal of the International Poznan Fair what brought us a big satisfaction.